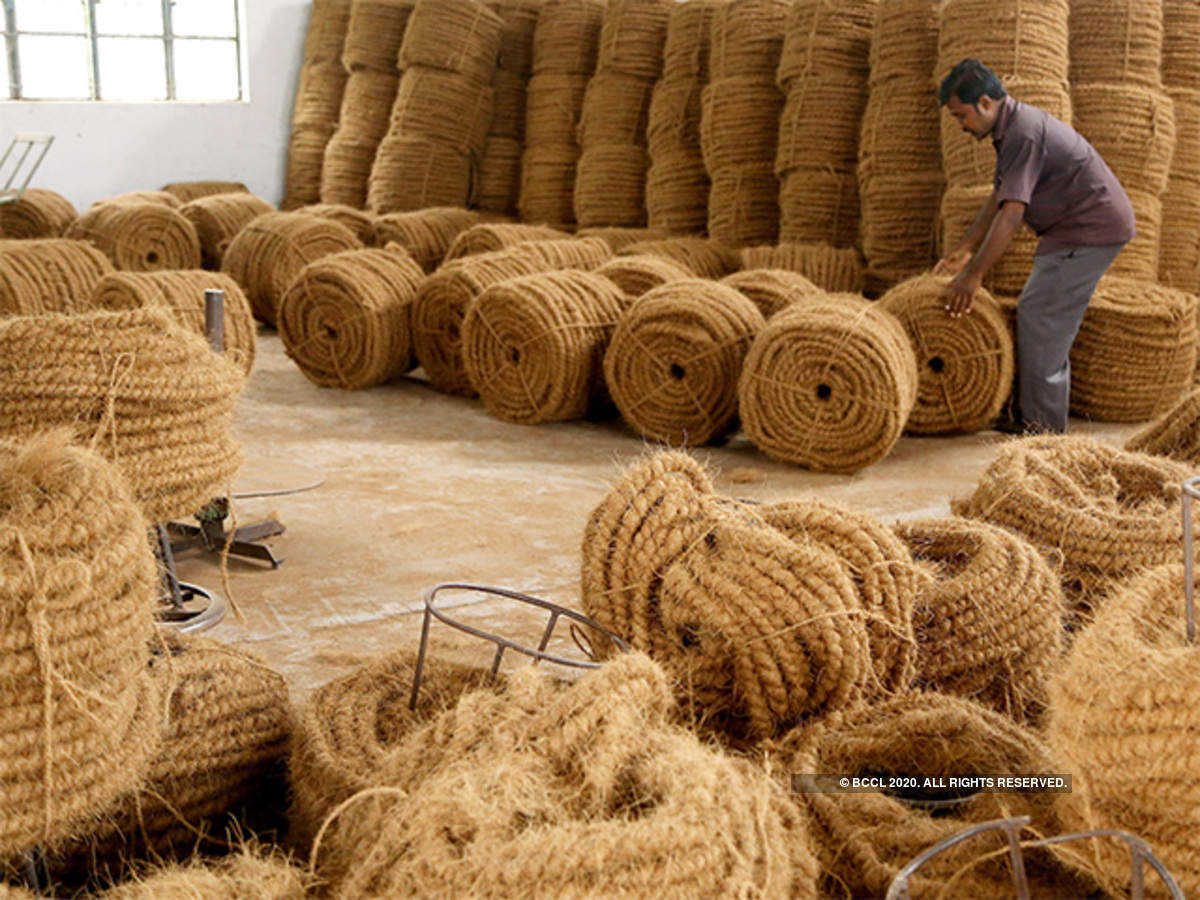 KOCHI: Undeterred by the demand slump in the market due to Covid-19, a Kerala government firm has seized the opportunity to develop an innovative product to fight the disease.
The Kerala State Coir Corporation has brought out coir mats with sanitising solutions that can control the spread of Covid virus indoors through footwear."We hit upon the idea when the sales of coir products in the domestic as well as in overseas markets fell sharply due to Covid 19,'' said Kerala finance minister Thomas Issac, who is also the minister for the coir sector.
He said here on Monday that the coir production in the state increased nearly three times to 20,000 tonnes in FY20 with higher availability of coir fibre in the state. This is despite lockdown in neighbouring Tamil Nadu, on which the state is dependent on meeting fibre requirement.
The new coir mat was developed through research by National Coir Research and Management Institute (NCRMI) and Sreechitra Thirunal Institute for Medical Science and Technology in the last one-and-a-half months.
Also read: India to begin production of Remdesivir
Coir mats made from natural coir fibres are placed in a sanitising solution and using them to clean footwear or foot would help arrest the spread of the disease. The mats will be sold as a kit which will include a tray and a sanitising solution.
Issac said the company will conduct field trials in Alappuzha this month and it will start commercial production of the mats from July. In the first stage the anti covid health plus mats, as they are known, will be delivered to every panchayat, municipality and related institutions. It will be made available to public in the second stage, the minister said.
The corporation in association with Coir Board is also planning to develop a coir cot and use-and- throw coir mattress for Covid patients at affordable prices.
The Health Master is now on Telegram. For latest update on health and Pharmaceuticals, subscribe to The Health Master on Telegram.