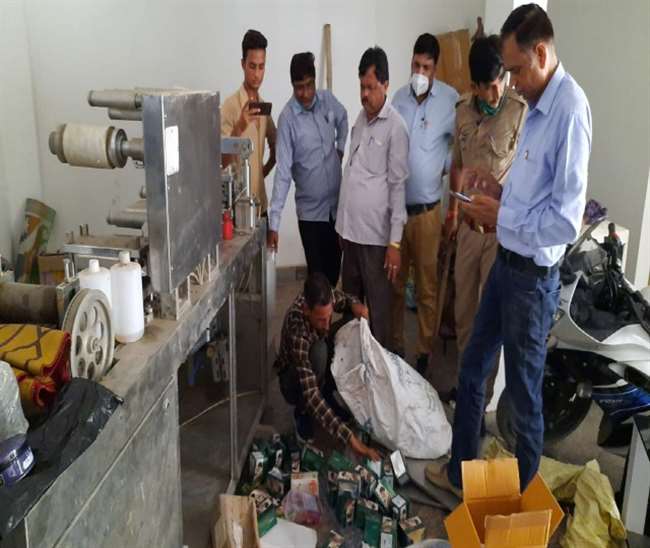 Last Updated on September 8, 2020 by The Health Master
Moradabad On Tuesday, a factory manufacturing fake medicines was busted in the Civil Line Police Station area. According to drug inspector Naresh Mohan Deepak, information was received from the informer that Harthala Station Road Ambedkar Nagar resident Muhammad Asif makes fake medicines.
He is originally from Bahedi Brahmala. The divisional team of the Drug Department along with the Civil Line Police raided the factory under the leadership of the Drug Inspector. Fake medicines prepared in the name of two well-known pharmaceutical companies were recovered from there.
Also read: Govt appoints Das as SDC, Mamina to continue as SLA: Odisha
The price of the recovered drug is being reported in lakhs. Lakhs of drug making machines have also been found from the factory. The police has also arrested a young man named Shanu Khan from the spot.
The main accused is absconding. For the second time in two years, Muhammad Asif's game has been exposed. He has been caught making fake medicines in Bhojpur in the year 2018.
Translated in English
The Health Master is now on Telegram. For latest update on health and Pharmaceuticals, subscribe to The Health Master on Telegram.