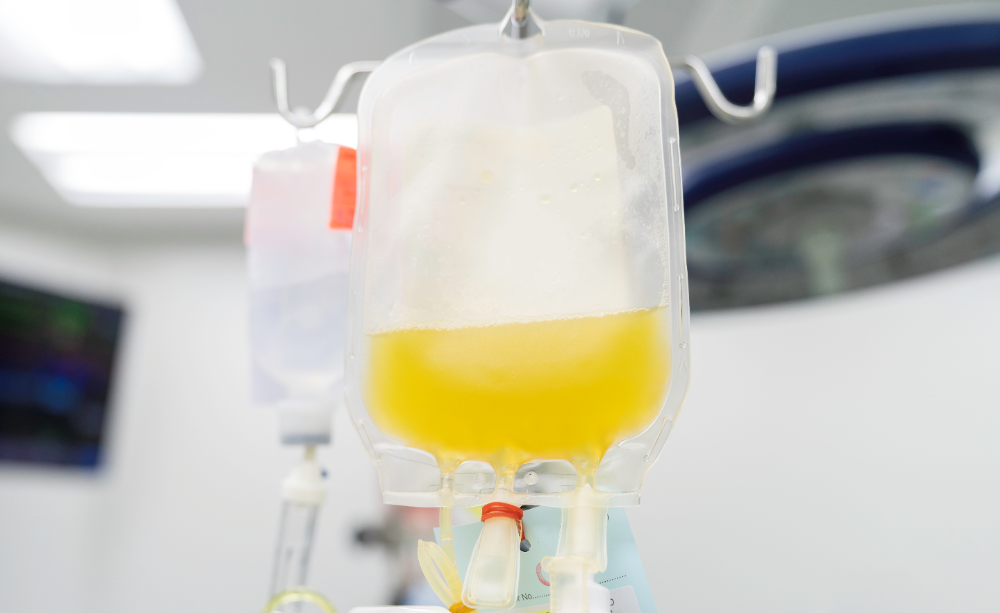 Last Updated on May 25, 2021 by The Health Master
Pharma Cos behind dropping plasma therapy: Experts
Nagpur: Convalescent plasma therapy, which was very popular among doctors across the country and used on many C-19 patients to date, was removed from the C-19 management guidelines of AIIMS-Delhi and ICMR, the premier research body of our country, earlier this week.
Now, a group of transfusion medicine professionals and researchers has written to the principal scientific advisor of the government to reinstate the convalescent plasma therapy in the clinical management of the virus.
For the first time, the group has openly blamed the influence of pharma companies for the government bringing in this recommendation of removing the therapy from C-19 management guidelines.
"Safety of convalescent plasma is proven for centuries as it has been used earlier in other diseases. It is a cheap and safe alternative to patients having liver or kidney failure and immuno-compromised disability, where other popular drugs like Remdesivir / Tociluzumab is contraindicated for their toxicity.
It is an irony that an orphan drug is always an orphan as it doesn't get any support from the pharmaceutical giants," reads the letter signed by 16 doctors from across the country in the capacity as Plasma Expert Group.
The letter further shares details of at least eight recent international as well as the Indian peer-reviewed publications of randomized control trials (RCT) which have shown plasma to be effective for reducing mortality, morbidity as well as minimising the cytokine deluge, if it is applied at the appropriate time.
Dr. Harish Warbhe from Nagpur, one of the members of this group, said that despite the ICMR recommendation, doctors are using plasma.
"The ICMR move does not stop clinicians from rational use of plasma for saving the lives of their C-19 patients on 'emergency use authorisation' basis.
Many clinicians continue to use it for their C-19 patients," he said, adding that he is still getting demand for plasma from all corners of the state.
According to Dr Warbhe, the way ICMR's move was highlighted in the media has created confusion among doctors and people. "No one can be denied of survival benefits of plasma therapy.
All treatment options must be available to the patient, be it Remdesivir or plasma. There must be strict rules to avoid irrational and indiscriminate use," he added.
NO PLASMA THERAPY?
– Plasma is dropped from C-19 Management Guidelines of AIIMS-Delhi and ICMR.
– This does not stop clinicians from rational use of Plasma on C-19 patients on an emergency use authorisation basis.
– Many clinicians still continue to use plasma for their C patients.
– Irrational and indiscriminate use of plasma must be stopped.
– Same must be applicable to drugs like Remdesivir, Ivermectin, Favipiravir, Steroids, Tocilizumab, etc.
---
Also read:
Latest Notifications: Hospital – RMI (Recognized Medical Institution)
DTAB dismisses proposal for indication of Green, Red, Brown dot on…
DRDO develops C-19 Antibody detection kit
Website launched to track Oxygen availability across India
Natco Pharma gets USFDA nod for Lenalidomide capsules
PCI begins approval process for academic year 2021-2022 for Pharmacy institutions